Maths Week
Ms. Downey's Class did Maths Trails around the school for Maths Week. Mr. Mc Enery took one group and Ms. Downey took the other. Don't forget to use your Maths Eyes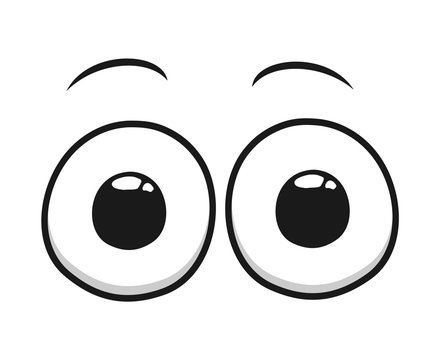 on the way to and from school, at home and down town.
P.E.
For the past few weeks the children have been doing Gymnastics at P.E. They learned how to do the Tuck Roll, Pencil Roll, Sit-up, Push-up, Crab, Forward Tumble and Backward Tumble. What a flexible bunch they are!!!
Tom and Jerry Art
Ms. Downey loves the cartoon Tom and Jerry. We all had great fun trying out a Tom and Jerry drawing lesson on Youtube and I think you will be very impressed by the results below!
Belvedere Boys
We are very lucky to have 3 boys from Belvedere College who come in to help the children with Reading each Thursday. The wonderful Hugh, Ross and Vincent have been with us for the last 10 weeks and the children loved working with them. A new team has just started and we look forward to getting to know Alex, John and Sam.
Maths for Fun
Maria, our Home School Community Liaison Teacher has organised Maths for Fun for Ms. Downey's Class. This is a chance for you or grandparents or teenage brothers or sisters to come in to the classroom and help out with maths games. Thank you to the parents who have come so far.
The final session will take place this Friday 16th of December from 12.30-1.30. If you are free just drop in to The Parents Room first or let Maria know. Your child would love to have you there!
Morning Fun
Some of the boys and girls during Aistear and Freeplay. If your child comes to school late he/she misses this important fun and learning session.
Cutting and Gluing
It was a nice surprise to discover how good the class are at cutting and gluing. Here they are with Linda our SNA cutting, sequencing and gluing the nursery rhymes Little Miss Muffet and Hickory Dickory Dock and also Mo and Ko from our wonderful Weaving Well-Being Programme.
Shapes
We learned about 2D Shapes during Maths Time this month: circle, square, rectangle, triangle, semi-circle, oval, hexagon. Please encourage your child to use their Maths Eyes 👀 to find these shapes at home and when you are out and about.
My Family Drawings
Hedgehogs
We used Playdoh and match sticks to make cute multi-coloured hedgehogs. Can you spot them hibernating in the autumn leaves?
Autumn Walk in Mountjoy Park
We went on for a walk in the park to spot and collect signs of Autumn. On the way we used our Maths Eyes 👀 to spot 2D Shapes.
Autumn Collage
The boys and girls made wonderful autumn collages using the leaves, feathers, cones, twigs, berries, helicopters they collected in the park.
Music Generation
Ailbhe continued to work with the class. She taught the children High Low, Open, shut them and Skin and Bones.
Maths Week 2022
As part of Maths Week Mr. Brady and Ms. Murphy along with some very helpful 6th class boys and girls set up some Maths Activities in the Hall for the children. As you can see they all had a great time.
Halloween

The children followed instructions on YouTube's Art Hub and drew PERFECT Pumpkins, BRILLIANT Bats and WONDERFUL Witches!



They used blobs of paint and cocktail sausage sticks to create FANTASTIC Fireworks!
They made Halloween Spiders, Ghosts and Pumpkins.
Our Ceannaire (Leader) for the week was out of the class with another teacher when the photos were taken so here he is.
And yes someone got the ring in the Bairín Brack!
Oíche Shamhna shona duit ó Rang Ms. Downey!
Remember to read lots of books 📚 and use your Maths Eyes 👀 over the break.
The children in Ms. Murphy's 3rd Class have been working hard already this year. We are learning all about the body inside and outside. We carried out an investigation to see what drinks can damage our teeth. We placed boiled eggs in bowls and covered them in a variety of drinks such as milk, water, lucozade, coffee and orange juice. We made predictions and kept an eye on the eggs over the next few days. We observed the eggs and recorded the effects of the different drinks such as stains and cracks.